Other Collections

An archive for my non-Dialga collections.
Last update: April/25/2016
I'm no longer actively collecting any of these Pokemon, but I'm leaving these photos here for reference. Jolteon, Hydreigon line, and Salamence's collections (which are other Pokemon I used to hardcore collect) can be found on the Jolteon and Dragon pages, respectively. (You can see details of Salamence's collection by clicking here.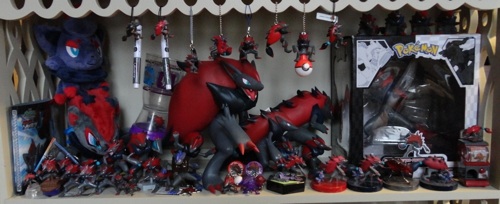 I started collecting Zoroark in spring 2010, just as the movie merch started to come out. Click here to see my full Zoroark collection page!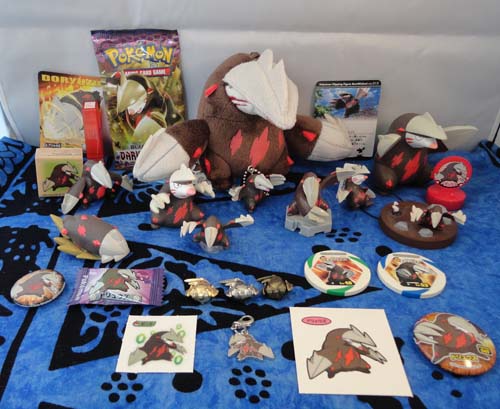 Excadrill is another non-dragon Pokemon I really love! You can see his individual item page here.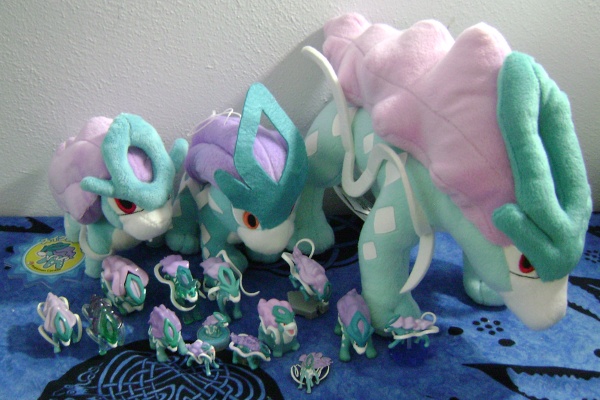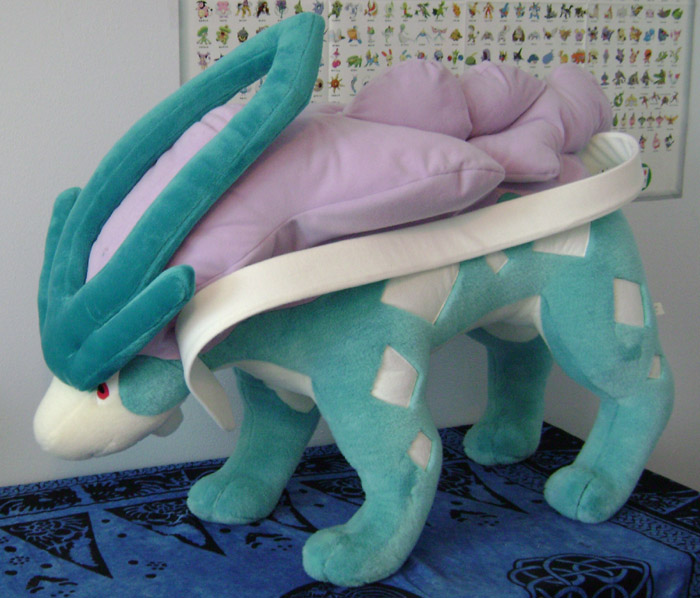 Here's my little Suicune collection. I don't collect Suicune very crazily (there's a lot out there) but I had wanted the giant plush for years ever since I saw it on the old Pokemon Center site. That plush was actually my holy grail item, even though it's not my top collected Pokemon. She's so beautiful T_T
Not shown: DX Tomy figure because I forgot to grab it for the photo!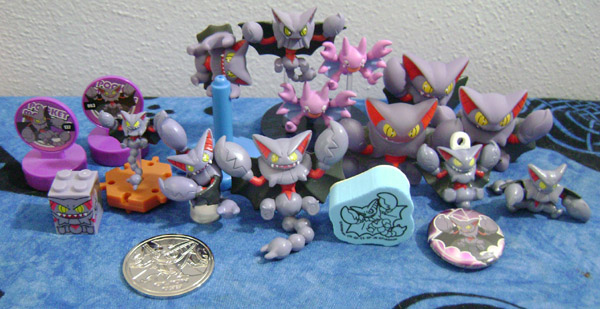 Gliscor is another side collection of mine - I basically try to get all of the figures, and most of the other non-flat items that feature just Gliscor. (I don't have the stylus since I don't think it will display well, even though it's a figure.) I have pretty much given up hope of finding his only plush, the puppet - it was announced with Shaymin and Pikachu's puppets, but for some reason Gliscor never seems to have made it to most stores.
Not shown here are the third Retsuden stamp and my most recent addition, the Battrio puck.
Random fact: Gliscor was the last Pokemon I needed to complete my Pearl Pokedex.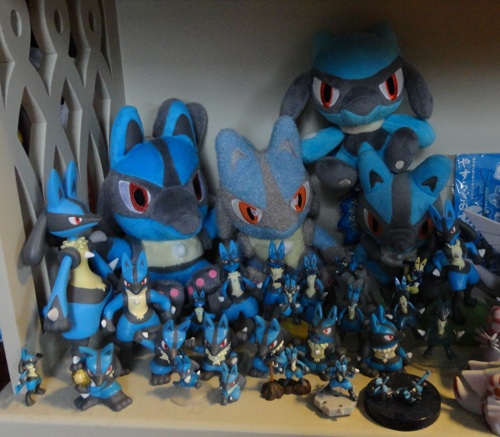 Lucario is a Pokemon I've long liked since I have one on my team, but I held off on collecting him until recently. I don't aim for a large collection of him, but I do pick up items I like here and there.